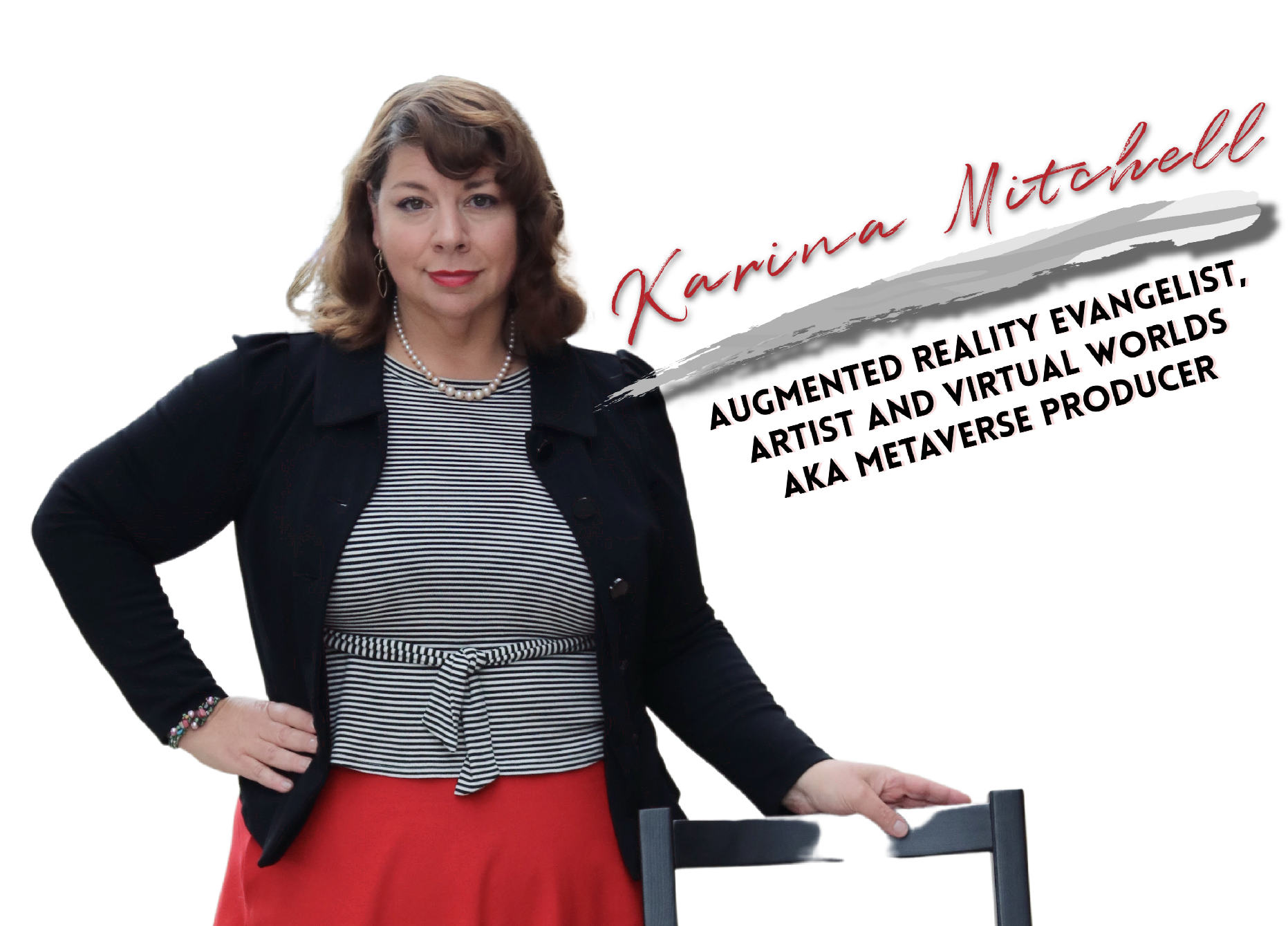 Karina Mitchell is the co-founder and Vice President of Membit, a location based augmented reality storytelling platform.
She has assisted to successfully launch five augmented reality apps to the app store, including white label apps for arts and legacy brands.
Her early interactive artworks in virtual worlds AKA the #metaverse were pioneering full simulator builds including interactive particle effects, custom audio and video,
and full fine art environments. The projects that she's directed have been featured in the New York Times, Art21,TimeOut, Donaufestival,
Innovation Festival, Milan Italy, NYU, Oxford Handbook of Virtuality and local news coverage. Karina is currently under contract with BPB,
Asia's largest technology publisher to write a hands-on guide for businesses to think through and apply augmented reality.